Engenius zone controller quick start guide

Please note that Engenius zone controller 3.8.1, which is used in this example, only supports the following devices. If your device is not in the list, please download a previous version. Also, please ensure that every EnGenius device has a different IP address. If you have multiple devices using the same IP address, please change the previous device's IP address before connecting the next device to the same ethernet switch. For more information, please refer to How to change IP address of EnGenius device.

Supported device List:


ENH200 ENH202 ENH500 ENH210 ENH700EXT ERA150 ENS200 ENS200EXT ENS202(EXT) ENS500(EXT) EAP350 ECB350 EAP600 ECB600

1. Start->All programs->Engenius Zone Controller 3.8.1->Lanch the program
2. Login (default username&password : admin)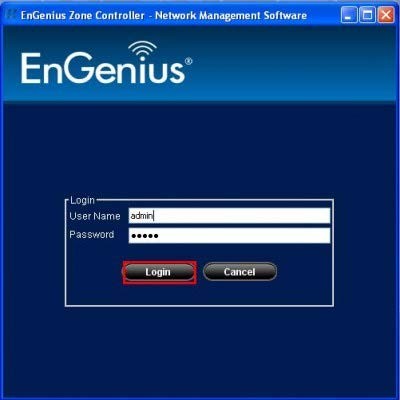 3. Change the IP address of the computer if necessary.
4. Click "Start"
5. Find your devices in the "UNPLACED APs"
6. Drag the devices into the map
Trouble shooting

If the zone controller fails to scan your device, go to Settings.
Ensure the Read-Only Community and Read-Write community names match to the ones on your device.
The community names can be found on the management page of your device.